Yes, again, pony rigging. I am not saying this is best, or even good, it is just what I am now doing for what it might be worth. After returning a few days ago from over a month in SoFla and the Keys I have begun a few upgrades and changes. I use an auxiliary bottle, some would call a pony, slung for my deeper or more adventurous solo dives. And some of the ops require it when I am "do not ask, do not tell, solo diving and (pretend to) look the other way." I have a new camera rig and it is a bit larger than my previous camera and I found that my aux bottle would try sometimes to occupy the same space as my Nauticam housing. No, no, this will not do! The bottle was simply hanging too low. I had been clipping the valve bolt snap to my chest D ring, left side, and the lower bolt snap to my left side waist strap D-ring. So, I tightened up the rigging but it still hung too low for my liking. I then added a "choker" of bicycle racing inner tube to the upper bolt snap: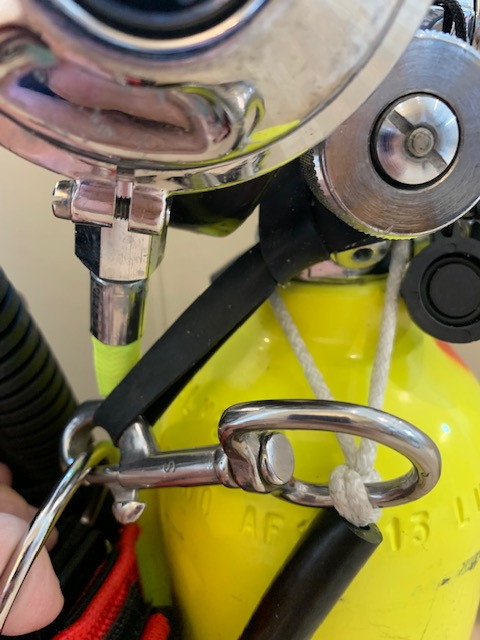 And the lower bolt snap location was moved to my VDH plate from the left D-ring:
I want a one inch or maybe 1.5 inch stainless ring but this is all I had with me down in Marathon but it served the purpose. This, the choker and the relocated lower clip-in, moved my aux bottle way up under my arm and clear of my camera. The camera is an issue to itself, perhaps another thread but I clip it, when I need to be hands free, each strobe arm to my left and right shoulder strap D-rings respectively, a dead man clip lanyard and a fourth bolt snap go to my crotch/scooter ring. This pulls the camera up close to my chest thus my need to move the aux bottle further to the left and back and up.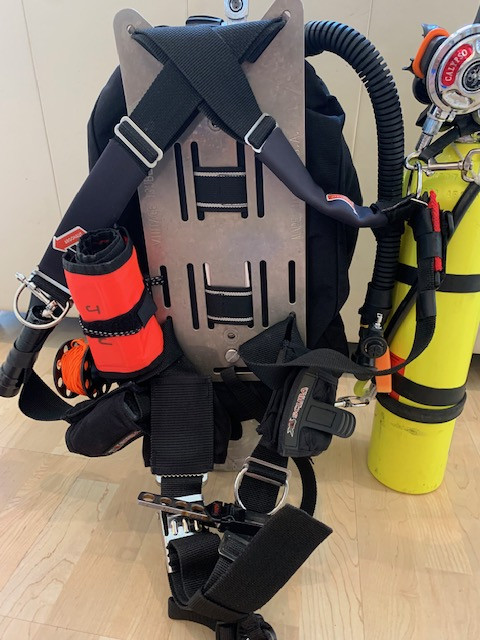 I just now ordered a new AL Core safe second/octo second stage to replace the old Calypso and to sub in on my Argonaut when not solo diving for my buddy. An experience that happened to me up in Jupiter on the deep ledge has forever altered my view on a few things and my safe second or auxiliary bottle regulator not only needs to be able to get me or my buddy safely to the surface but to CONTINUE the dive to a safe conclusion. I was in deco at the time and also needed to close up on the rest of the party for pick up. I am not going into details but suffice it to say, neither my fairly new Oceanic pancake octopus or my Calypso here really meet that requirement any longer for me.
This friendly green moray looked my new set up over and approved of it, so it is moray approved!: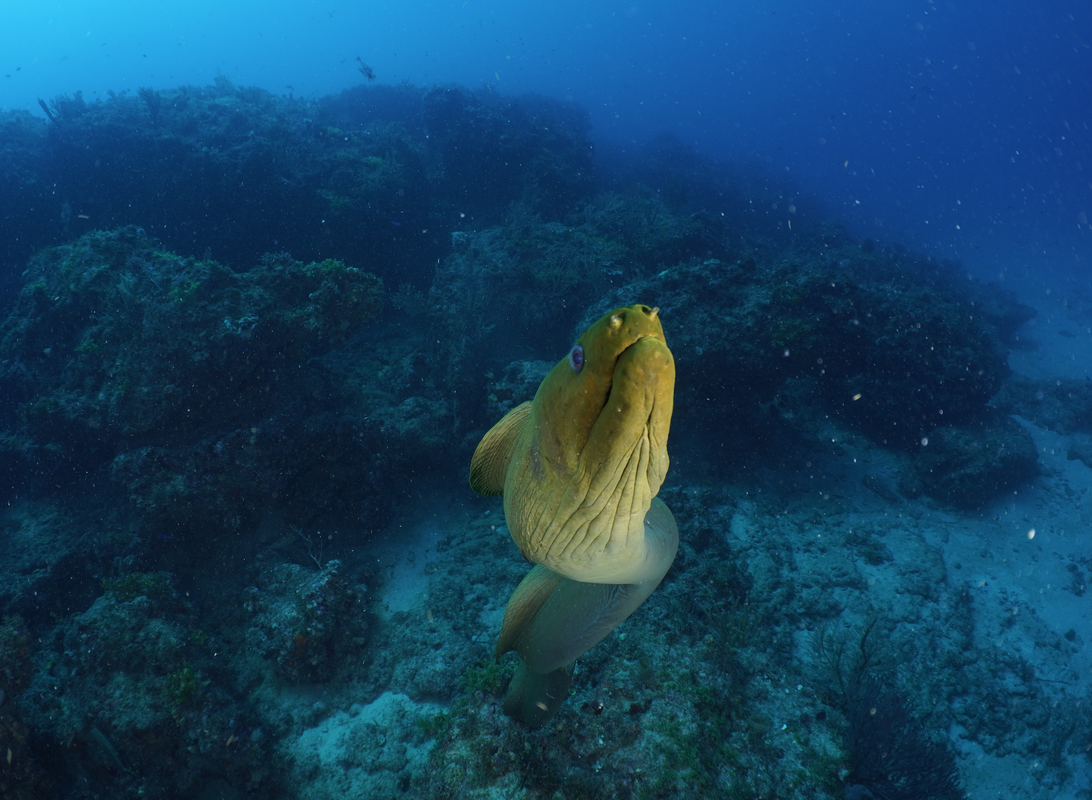 Me somewhere in Florida: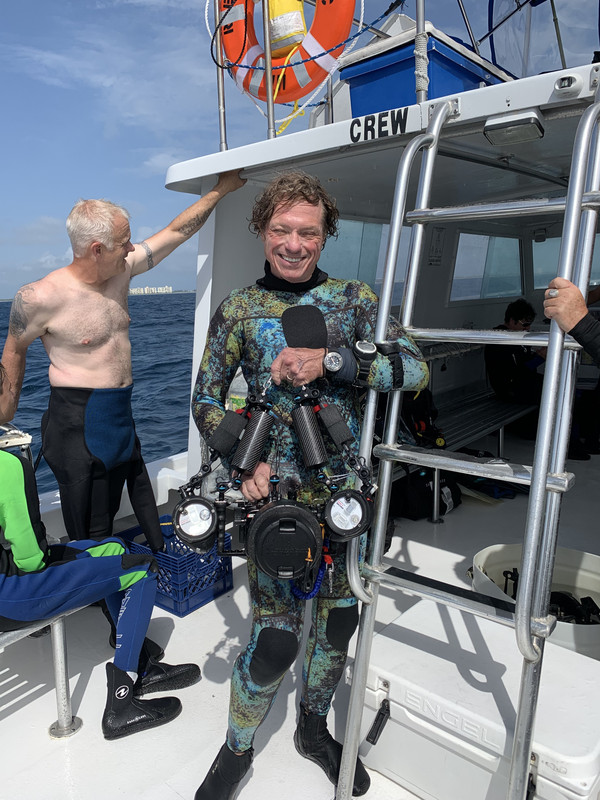 Yes, the wing is a VDH 24 and the plate, well, of course, VDH!!!!!!!
James