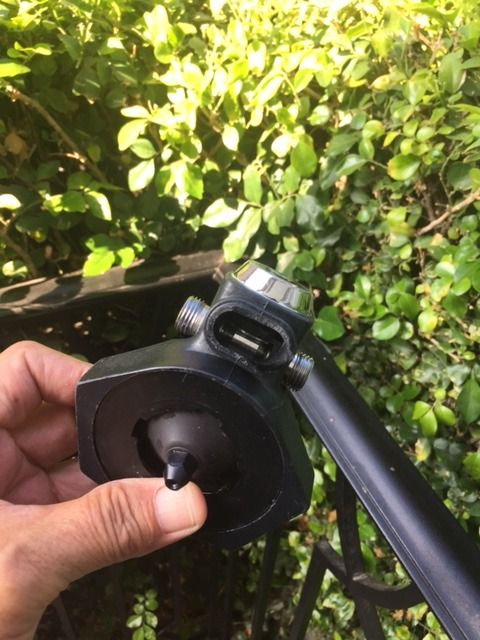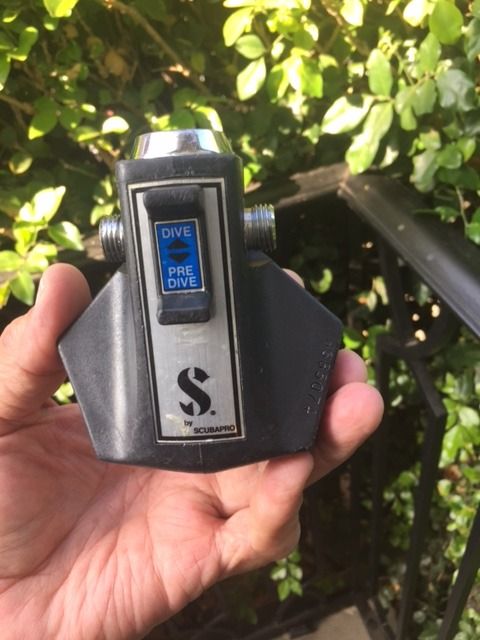 -------------------------------------------------------------------------------------------------------------------------------------------------------
hello, everyone
Let me see if I've got this right. I've got 2 identical AIR 1 second stages and one has a broken mouthpiece flange - naturally it's the one that doesn't leak by when air pressure engaged from the full tank.. I'm trying to disassemble the good one to pull the CAP, SPRING PAD, SPRING ,ASPIRATOR and POPPET ASSEMBLY to switch out with the one with the unbroken mouthpiece so I can rig a good AIR 1 to my Pony bottle.
1, ) Before I completely bugger up the CAP (on top) its too tight with corrosion or over tightened - is there an outside adjustment I might try to stop the leak? I don't see any and since I know SP doesn't carry parts for the Air 1 anymore, I'm kind of forced to strip "good" parts from one to the other.
I'm forced to use a homemade tool to try and unscrew the CAP but it is really jammed and my pin spanner slips out when I really bear down on it.
Thank you.